I SPENT LAST WEEKEND IN LONDON BUT GETTING THERE WAS A REALLY BIG ADVENTURE AND SO WAS GETTING BACK TO BARCELONA. ON MY WAY THERE I HAD A 7 HOUR DELAY DUE TO BAD WEATHER AND I ARRIVED AT 02:00 IN THE MORNING. ON SATURDAY IT WAS VERY SNOWY...THE TEMPERATURE WAS -1O AND I BARELY COULD WALK IN THE STREET-THERE WAS ICE EVERYWHERE! NONETHELESS I DID A BIT OF SHOPPING...I VISITED THE MARC BY MARC JACOBS STORE AND I GOT REALLY NICE STUFF AND PRESENTS FOR CHRISTMAS! I HAD LUNCH WITH A FRIEND AT "BAITY KITCHEN", A REALLY NICE RESTAURANT IN THE CENTER OF LONDON AND THEN WE WENT FOR MORE SHOPPING :)
SATURDAY NIGHT WE HAD DINNER AT THE FAMOUS "CIPRIANI" AND THEN HEADED OFF TO "TRAMP". I HAD A GREAT TIME.
SUNDAY WAS A NIGHTMARE... MY FLIGHT WAS SCHEDULED FOR THE AFTERNOON, BUT UNFORTUNATELY ALL FLIGHTS WERE CANCELLED AND I STAYED IN LONDON FOR ANOTHER NIGHT. NEXT DAY I HAD TO FLY FROM LONDON TO AMSTERDAM AND THEN AMSTERDAM-BARCELONA. AND OF COURSE THERE WAS ANOTHER DELAY SO I LOST THE FLIGHT FROM AMSTERDAM AND I HAD TO SPEND THE NIGHT AT THE AIRPORT. IT WAS REALLY TOUGH BUT NOW I'M FINALLY BACK.
ON THURSDAY I GO TO ATHENS FOR CHRISTMAS AND NEW YEARS EVE AND I HOPE TO BE LUCKIER THIS TIME. FINGERS CROSSED...
ON MORE FASHION RELATED NEWS: I WOULD LIKE TO ANNOUNCE THE NAME OF THE WINNER OF THE "CHRISTMAS GIVEAWAY": JONY FROM THE NETHERLANDS.
XOXO
SWEATER: BERSHKA
FUR: VINTAGE
BOOTS: UGG AUSTRALIA
HAT: H&M
BAG: CHANEL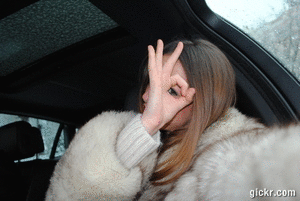 Make your own animation